Linea Van Horn
Master Astrologer, Counselor, Teacher, Mentor, Public Speaker, Writer, Community Leader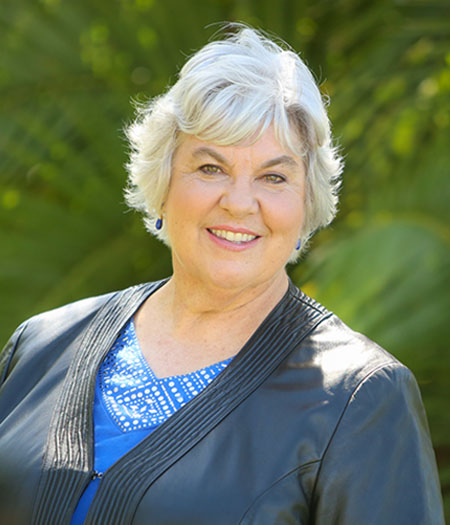 Recently, a long-time client said to me as we concluded our session, "It's a shame more people don't use astrology. It's so practical!" Over the years, this particular client has used my services for a gamut of everyday concerns, much more than the obvious personality profiles for him and his family. He has used astrology to assist in the timing of a home purchase, moves, vacations and business ventures. It's been invaluable in helping him adapt to changes in his professional life, and has provided a deeper understanding of medical issues, health challenges and life crises. It has reflected inner currents that he shared with no one. He is a model client, using astrology as one factor out of many in making life decisions, living by the old adage "to rule the stars and not be ruled by them."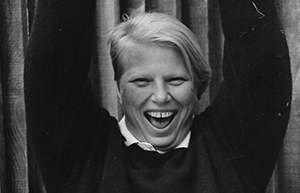 I certainly didn't plan on becoming a professional astrologer when I took a series of 3 classes from my friend Elizabeth Ruth in 1984. However, I took to it like a fish to water, and by the time classes were over, I was hooked. My son was only two years old, and my husband worked swing shift. So I'd put the baby to bed, and study just about every night. I kept it up after twins arrived in 1987. When they were old enough to survive without me for a few days, I went to my first astrology conference. I remember it still: Alan Oken in Santa Fe, New Mexico. It was the early 90's.
I came home from that conference inspired to start an astrology study group. After all, I lived in San Francisco. Surely I could get enough people to come over once a month to talk about astrology? I called everyone I knew who was interested, and some I didn't. And people came! Even though it was not supposed to be a lecture, I couldn't help myself from preparing a short lesson on the subject of the month. After 4 years, I realized I'd prepared almost 50 lessons! That's when I adopted the moniker "Astrologer at Large," partly as a joke on body size, but also as an acknowledgment of that accomplishment.
In 1998, I started working full time in the astrology internet industry. It was here I learned how quickly and deeply the computer has transformed the field of astrology, not only in speed and accuracy of computations and depth of research, but also in its capacity to delivery astrology worldwide in the blink of an eye. I worked for many years for a prominent online astrologer. She was very supportive of me over time and truly, I would not be where I am today without her.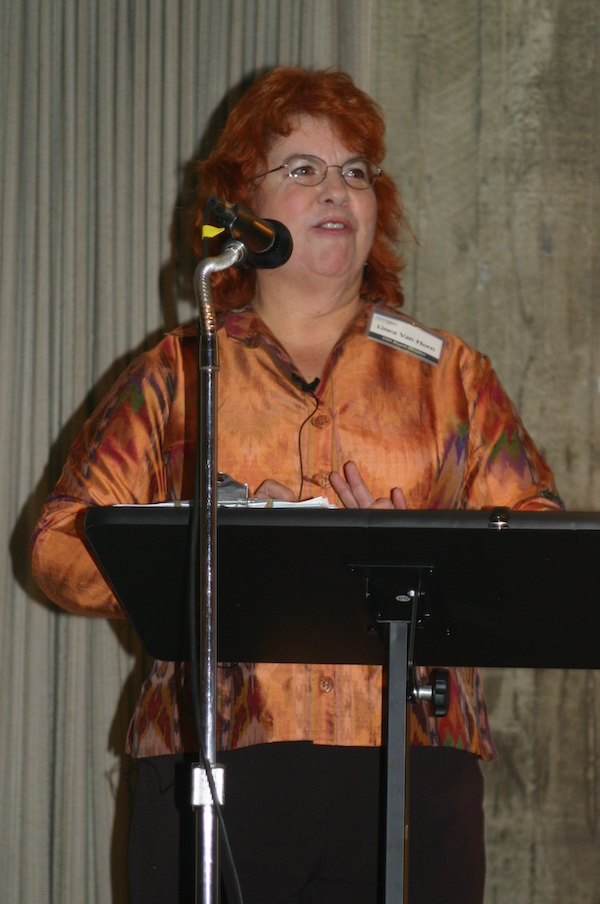 In 1999, I began teaching astrology and I have not stopped. Now I offer classes and workshops in a broad variety of subjects, from Fundamentals of Astrology to Advanced, including calculations at all levels. Most recently, I've added a Chart Analysis 101 class ("Exceeded my expectations! Reignited my interest!" said one student) and a new "Mapping Life History with Astrology" class using various techniques to trace chart themes through life events.
Oh, and did I mention certification? I'm the sort that likes taking tests, so I committed to completing the certification program offered by the National Council for Geocosmic Research – Professional Astrologers' Alliance. This is a four-level certification program and by the time you pass all four levels, you're a pretty well-rounded astrologer. It took me ten years to do it, but March, 2007 I stood before a group of my peers and received my Level IV certification.
San Francisco Women's Building
And that little group that started in my living room in 1992? It evolved in the San Francisco Astrological Society and carries on to this day! This group continues to meet the last Thursday of the month in San Francisco, and over the years has developed an impressive list of speakers. I just stepped down from the Board at the end of 2014 and the group carries on, meeting at the Women's Building in the Mission District of San Francisco.
For many years, I also served as Education Director of the San Francisco Chapter of NCGR. I was the vice president for about five years also. I served one year on the National Board of NCGR, and for several years on the NCGR-PAA Board of Examiners, whose members grade the certification tests. I organized and proctored more than ten certification exams and helped many students along the path of certification.
Locally, SFAS and SFNCGR co-sponsored six consecutive International Astrology Day Events from 2009 – 2014. It started as a party at my home, but quickly grew from there to a 2-day event drawing over a hundred attendees and world-class keynote speakers such as Jessica Murray, Stephen Forrest and Robert Hand.
Meanwhile, I've traveled to various parts of the country to speak at astrology conferences and to local astrology groups all over California, in Oregon, Arizona, Maryland, Georgia, Louisiana, Colorado and New York. My articles have been published in Mountain Astrologer and various trade journals (NCGR, ISAR, and OPA) and online at Infinity Astrology Magazine and soon on Astro.com.
And by the way, there's been a personal life too, raising three kids in San Francisco as a single mom with a solid ex, working, in a relationship since 1996, gardening, baking, and a host of priceless friends, the "jewels in my crown of life."
These days, I have retired from all Boards, and am able to devote myself full time to seeing clients, teaching, writing, public speaking and networking.